Matthew Finlason to offer 2 day Advanced Home Staging Courses instructed exclusively for the Staging and Redesign (SAR) Company.
Finlason-The award winning host of HGTV's television series 'The Stagers' has joined the Staging And Redesign (SAR) Company as a Trainer and will be instructing an advanced Home Staging course starting in February of 2011. Finlason will be Instructing the course quarterly in major cities through-out the US including the New York City/New Jersey area, Atlanta Georgia, Dallas Texas and Los Angeles California. Class Schedules will be finalized and posted on the SAR web site soon.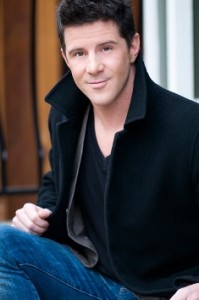 This newly written 2 day Advanced Design and Marketing course for Home Stagers consists of classroom training, which will increase existing Home Stagers skills and knowledge in areas such as operating a Home Staging business, creating intense relationships with clients, advanced design and creativity, future trends, and secrets to designing stunning installations to attract the luxury markets, just to name a few. Best of all, it is instructed by one of the premier experts in the real estate design and home staging industry - Matthew Finlason himself. "I'm excited about offering this course through SAR because it raises the bar for the Staging Industry - both from a design & business perspective. This course will answer Stagers' questions about becoming visible and indispensable in their markets."

The Home Staging and Redesign (SAR) Company was created by Melissa Marro of Charleston, SC, who founded First Impressions Home Staging and Interior Redesign in 2005 and helped it become one of the premiere staging and training companies in the southeast. Marro tapped Finlason to become the Advanced Design and Marketing course Instructor because of his longstanding record of success and his leadership in the Home Staging Industry. Marro had this to say about the new course, "We are proud to be offering this course - the first advanced home staging training of its kind in the industry. Matthew is an accomplished stager who has worked at some of the best companies in the world. His new course answers the questions that even seasoned stagers consistently ask."

Finlason, host of HGTV's television series 'The Stagers', is renowned for transforming interiors and staging homes internationally, positioning him as one of the premier experts in the real estate design and home staging industry.
He brings to the staging community, creative and innovative staging techniques from years of set designing and art directing for the Film & Television industry and working in multiple re-design and luxury staging markets. With over 10 years' experience developing property and staging homes in Canada, the US and the Caribbean independently and with two of the industry's largest and most successful staging and design firms: DEKORA and MERIDTIH BAER & ASSOCIATES. He is also the keynote speak at the 2011 Real Estate Staging Association (RESA) Conference in Las Vegas.
He has been quoted in The New York Times, featured in major news publications, lifestyle talk shows, and referenced in decor magazines on the leading staging trends and industry forecasts. His popularity and winning personality have also showcased on "HGTV Showdown", a televised race-against-the-clock design competition, where he was paired to compete side-by-side with Olympic gold medalist and celebrity amateur designer Kristy Yamaguchi.
For further details or to register for Finlason's courses visit stagingandredesign.com. For more information on Matthew Finlason, please visit his website, www.matthewfinlason.com.
----------------------------------------------------------------------------------------------------------------
 Author Bio: Melissa Marro, Home Staging Industry leader, Realtor, and entrepreneur offers a unique perspective on New Home Construction, Resale Residential Real Estate, and Home Staging
For more information on buying or selling in the Fleming Island, Orange Park, or Jacksonville, area, visit StageListSellNEFL.com or call Melissa Marro (marro.melissa at gmail.com), Keller Williams First Coast Realty, for more information (904-466-2093).